Services
Other Services
Business Mentoring - Online Consulting - Life Design
Explore this Section
I've been there: you're lacking clarity, struggling to move your business forward, or working too hard while generating too little for your effort. I help hone your market niche into sharp focus, moving you towards a regenerative enterprise that puts your money and time where your heart is.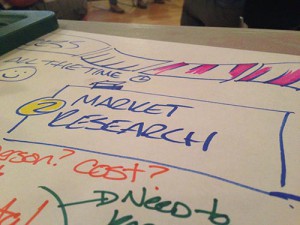 Whether this means helping you fine-tune your business processes or uncovering the root of a belief that's holding you back, I work with budding entrepreneurs to seasoned veterans to get to the heart of operations, marketing, and promotional problems.
A one hour consultation by phone or video can be all that's needed to piece together the right elements to solve a problem. I work with homesteaders, businesses and organizations to provide both educational programming and design advice.
If you're far away, online consultation helps to reduce the amount of travel we do, saving time, energy, and pollution in the process. Together, we can determine what works best for what you need to accomplish, and proceed from there.
As a speaker for community events, non-profit groups and businesses, I am motivated by inspiring and empowering audiences with a passion for change. I keep people not only laughing but learning, and leave them encouraged and optimistic about the future and its abundant opportunities.
Good fit?
Be it a speaking event, improving your business or clarifying confusion let's talk.
My life design process arose from witnessing people struggle to articulate their goals and visions and put them into action. With no framework to define their quality of life, they would state broad, vague goals like "I want to make a good living" or "I want a happy family" - but have no roadmap to get where they wanted to go.
Or, their goals had no connection to their desired quality of life, yet they'd be breaking themselves trying to achieve them.
I help you define and clarify your goals and dream vision - and have fun while doing it. No more drudgery figuring out what your marketable skills and weaknesses are, what you were good at in highschool, or where the secure job opportunities are. I'll help you dig into who you really want to be - then figure out how to get from where you are, to where you want to be.
Learn more about this process and the people it's helped.